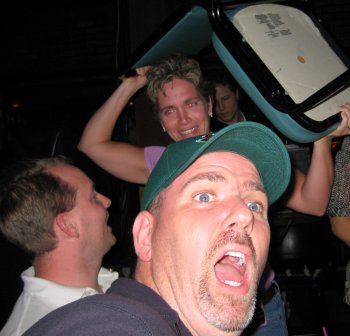 Area Man Beaten With Chair at Local Bar
Police are not identifying a man who was involved in a scuffle that resulted in a trip to the emergency room and 16 stitches.
The victim explained "I was waiting for the band to go on, and I said something about how old Nikki on the Young and the Restless is looking these days, whereas Victor seems to get better looking the older he gets."
Witnesses say the unidentified Y&R fan picked up a chair and swung it over her head bringing it crashing down on the victim. She then jumped on him and began biting him on the forehead. It took several bar patrons and a bouncer to subdue the woman till the police arrived.